"Snap-up" Sweet pink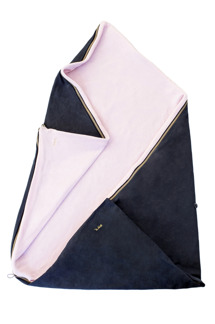 Price:
1 295 kr
Inc. 25% Tax
SKU:
P1377092
Quantity:
Besaint "Snap-Up" is made with a fine high quality wax fabric made by Englands best oilclothmanufacturer to ensure best effect for you and your baby. The lining is made with Swedish super soft GOTS Certified organic cotton velour for the softest and finest interaction with you babies skin.
Besaint was founded with the idea to make your everyday babylife easier. Besaint helps you to be mobile and active even during the early baby born period. Independend of weather Besaints "Snap-up" helps you to bring your angel with you surrounded by the best high qulity material to keep your baby safe and comforted.
Use your "Snap-up" as your babys favourite blanket when sleeping in the trolly, as a protection when held in baby carrier, as a fashionable picnic blanket or as a wrap when holding your angel in your arms.
Besaint "Snap-Up" is not a toy and contains small parts
.
"When you have grown out of your "Snap-Up" please make sure to pass it on to your freinds and family - they will love it as much as you do"